a global company that makes a difference indivudally, socially, economically and environmentally
I've been using essential oils for physical and emotional wellbeing for years now, and I'm constantly amazed at what a wonderful, effective healing system it is.
I have two children, age 13 years and 5 years. Neither of them have ever been to a GP. (Neither have Nelson or I, for that matter, since our teen years, barring the times I visited my gynae during pregnancy and for birth.) We've used a combination of homeopathy, essential oils, vitamins and nutrition to work through ear infections, colds, coughs, flu, sinusitis, depression, grief, tooth ache, tooth abscesses, rashes… anything that other ordinary families have to deal with. In the last couple of years, as I learn more about essential oils, I tend to use them almost exclusively.
Why doTERRA essential oils in particular?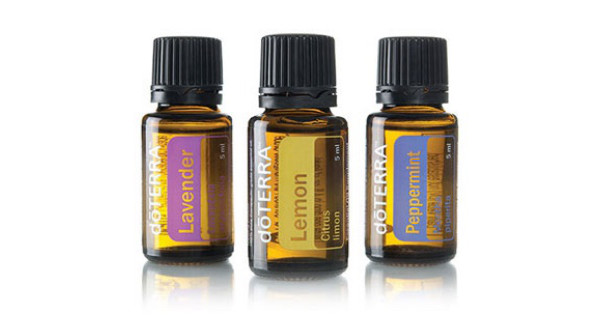 Sourcing partnerships to improve the individual,
social, economic and environmental well-being
My main reason for using and promoting doTERRA oils is because the company responsibly partners with artisans who know the best seeds, soil and growing conditions, as well as with distillers who know how to extract the essential oils in the optimal way to ensure the most potent and beneficial chemical profile. When the company looks for sourcing partnerships, they choose locations where they can improve the individual, social, economic and environmental well-being while producing high quality essential oils.
doTERRA also has humanitarian partnerships with various organisations to address issues like sex trafficking and feminine hygiene education.
You can find out more about doTERRA's humanitarian and social upliftment work here - https://sourcetoyou.com/
doTERRA's oils are gently and carefully distilled, using either steam distillation or expression, depending on the type of oil being harvested, from plants at the perfect time. The plants are grown in optimal conditions, in over 40 countries, where they naturally grow best. Not only do they ensure that their oils are grown and harvested under optimal conditions, but they also have a team of scientists and medical advisers who collaborate with prominent universities and medical communities in research on essential oils and their application.
Each doTERRA essential oil is carefully and thoroughly tested using the strict CPTG Certified Pure Therapeutic Grade® quality protocol, ensuring superior quality, therapeutic grade oils that are safe to use.
the doTERRA healing hands foundation
When I was first introduced to doTERRA oils, it wasn't the opportunity to earn a side income that attracted me. It was their emphasis on social welfare, and their mission to leave the community that provides the essential oil for them in better condition than what they found it in.
The doTERRA Healing Hands foundation provides communities around the globe with the tools to become self-reliant. For instance:
In Albania, where doTERRA sources their Helichrysum, Lavender and Laurel Leaf from, they work actively with the farmers and they focus on school rehabilitation, especially ensuring hygienic bathrooms for all students. You can read more about doTERRA's work in Albania here: https://www.doterra.com/US/en/co-impact-hhf-albania-school-rehabilitation
Somalia is where doTERRA gets its Frankincence from, where doTERRA provides frankincense harvesters with fair wages and on-time payments (including food and cash prepayments spread out during the year) by working directly with those who harvest and sort the frankincense, and not with middlemen. This arrangement provides a much more stable and reliable income to frankincense harvesters. The doTERRA Healing Hands Foundation™ has also funded the construction of two new schools for hundreds of students from harvester clans. These efforts are making a positive impact for improving the rural families' livelihoods.
In Haiti, where Vetiver is harvested, doTERRA's Co-Impact Sourcing Initiative helps to organise the farmers by forming cooperatives for growers in the area, which also provide training for the growers. Because Vetiver can only be harvested in the dry season, doTERRA has helped to establish a fair payment schedule for farmers which allows them to receive payment during all the stages of Vetiver production (planting, pre-harvest and harvesting.)
These are just 3 examples, but by visiting the doTERRA website, you can find a wealth of information on their activities and methods. www.doterra.com
doterra wellness advocate
As a doTERRA Wellness Advocate, I use the essential oils and experience them for myself before teaching others about them. I saw the role as Wellness Advocate as an opportunity (or an excuse, maybe) to connect with strangers and build new relationships and friendships. This emphasis on connecting with the people in my community was the most important deciding factor in becoming a Wellness Advocate. This, together with the knowledge that every time I choose to buy an essential oil, I'm making a small difference to a community somewhere in the world. And with doTERRA's transparency, I can also choose which community I want to support and buy more oil that comes from that community.
Simply by buying and using the oils yourself you will also make a difference to a small community somewhere in the world. You can even make a deliberate decision to support a particular community by purchasing the oils that come from there specifically.
If you'd like to start experiencing the benefits of doTERRA Oils, and make use of the option of purchasing them at wholesale prices, then either click this link to get started immediately or, if you have more questions, then email me on angelique.noll@gmail.com.
How to start your own business through doterra essential oils
As a doTERRA Wellness Advocate, you'll never be alone. There is a network of women to support you, motivate you and empower you with their knowledge and experience. Best of all, it's free and because each woman's success is connected to the success of those around her, no one holds back on their business building strategies.
If you'd like to know more about the business option, you can email me on angelique.noll@gmail.com or use this link to get started.
As a Wellness Advocate you become an integral part of the company, you can build an income stream for yourself and it's the perfect way to become more involved in your community.
And if you're just not sure what to do, simply email me on Angelique.noll@gmail.com.