Miriam Lancewood - Writer, "Woman in the Wilderness"
Miriam Lancewood is an extraordinary writer who lives in the wilderness of New Zealand's rugged South Island. Miriam and her husband, Peter, live mostly in a tent, or the occasional hut, and she hunts, fishes and forages for their food. She's gone from being a vegetarian to someone who lives almost completely off the land and what it provides. Her book is one of the most inspirational, funny and honest books I've had the pleasure of reading in a long time and it's definitely a recommended read.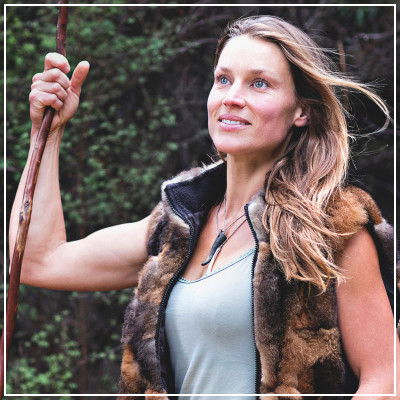 Writing is a strange form of death.


Keep it simple, keep it honest. That's the key.
Miriam talks to us about
Her life living in the wilderness of New Zealand's South Island

How she wrote her book in 5 months, from start to end.

Why she thinks of writing as a strange form of death

The rhythm of writing

What creativity really means to Miriam and how she lives an open door philosophy

How she got published even though she lives as a hunter-gatherer in the wilderness with no access to electricity, internet, social media or any other form of communication with the rest of the world.

Busking and supermarket acoustics

Entrapment of modern living
You can find Miriam at